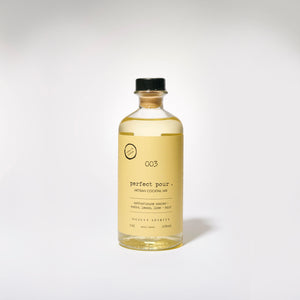 Cottarhouse Cooler Cocktail – Ogilvy Vodka with lemon, lime and mint.  A favourite for mojitos fans, this cocktail is infused with fresh mint and has amazing flavour without the fuss.
Our Perfect Pour range of premixed artisan cocktails is made using Ogilvy vodka as the base.  We blend or infuse natural fruit juices and herbs to create a range of flavour packed cocktails.

 Super simple to make at home, just pour a measure over ice and top up with your favourite mixer.  Perfect for any party or BBQ, or just a Saturday night chilling at home.  Serve individually or make up a pitcher to share with friends.  Each bottle makes 10 cocktails.  

Recommended serve:
For our take on the classic Moijito, serve a 50ml measure over ice and top up with lemonade.  Garnish with fresh mint. 
Also great served with tonic or soda.  Or experiment with our own mixers.
Can be opened and kept sealed for up to 1 year.  Shake well before use. 
Product details
50cl bottle.  20% Vol.